---
Use From Anywhere
With your own branded Telehealth Platform, you can access and use your platform wherever you want. Great for updating your patient notes and keeping up-to-date when you're away from your clinic.
Easy To Use
The Platform is intuitive and simple to use, so no need for any IT skills! With a simple setup process, you can get started straight away.  Our support team will even help you get up and running.
Top Level Security
Data security is a top priority at Live.Clinic, and we use the best security technology possible. We never take shortcuts on your data storage, backup, or protection.
No Lock-In Contracts
We don't believe in lock-in contracts, so you are free to upgrade, downgrade, export, or cancel at any time. Our goal is to make sure the platform adds value to your business every month and your clients see that value also.
Follow-Up Appointments
The platform is extremely valuable for performing follow-up appointments with your patients.   If it's a quick follow-up to the previous appointment or recent issue, have your patient schedule, attend, and pay for the consultation all within the platform.
Free Support (Unlimited)
We are always on hand to support you, either by email, live chat or video consult, no matter how big or small your question.
---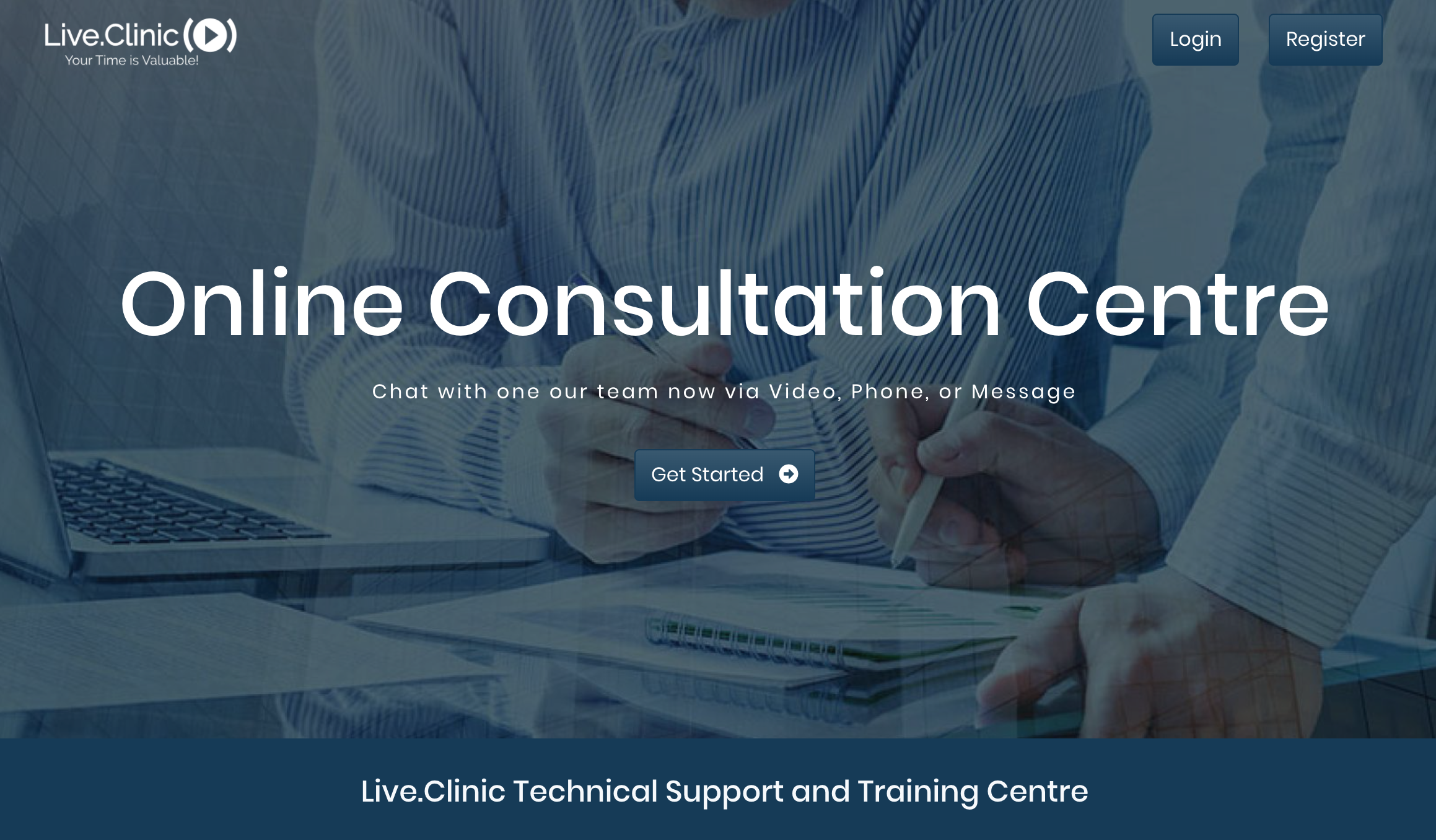 Fully Branded (Client | Professional) Portal with Landing Page
Your consultation business can reside on its own unique domain or a live.clinic sub-domain, with branded (white-labeled) landing page and user platform, giving your users an authentic experience.  Our simplified webpage builder allows you to create a beautiful consultant-oriented homepage for your business. We have built 15+ custom blocks that you use to assemble your content. Check back tomorrow, it may be 20+ by then.
Online Scheduling (Inbound | Outbound)
Your clients simply click 'Schedule Now' or 'Message Now' from the dashboard in the client portal. If the client is scheduling a phone/video consultation, they are brought to the scheduling screen where they will select an available time slot, complete intake questions, and pay for the consultation via credit card before they are able to access the consultation room. With our outbound scheduling feature, you are able to schedule online consultations (Video | Phone) with clients as well.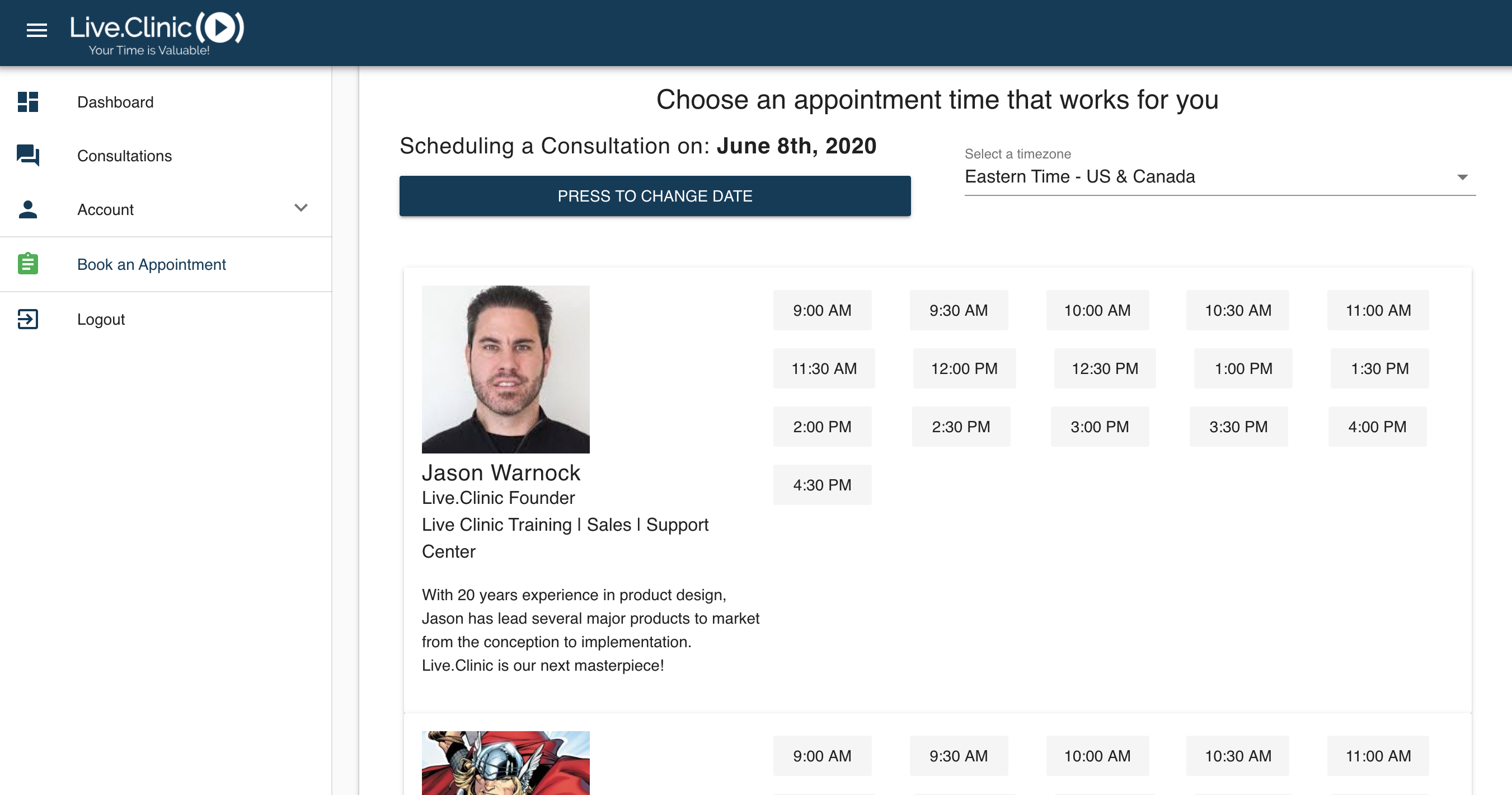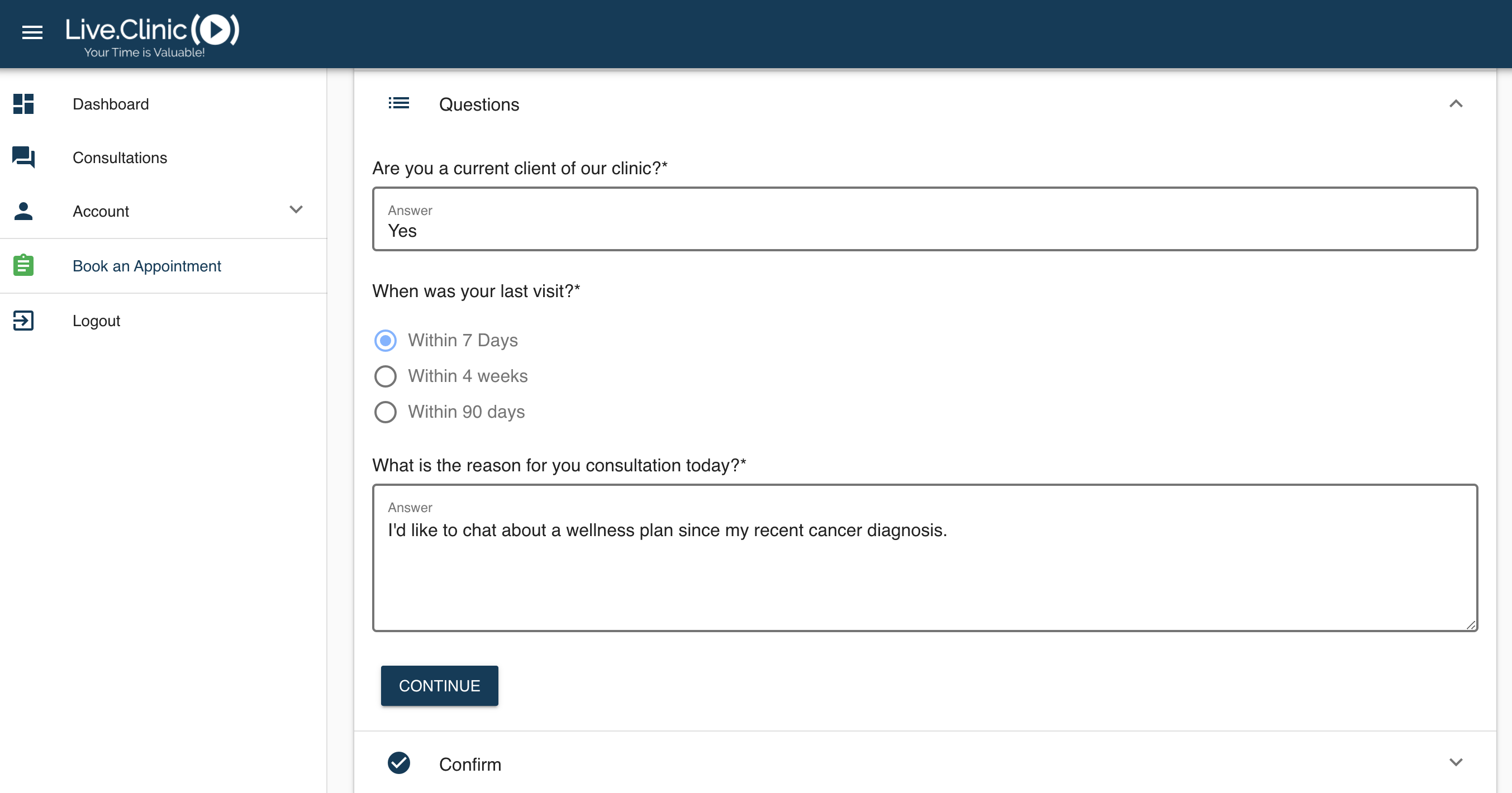 Custom Intake Forms
Create your own custom intake forms that your clients must complete as part of the booking sequence.   Custom intake forms can be created and associated with specific bookable services.  You can choose from multiple answer types including: single line, multi-line, radio buttons, check boxes, dates, and more.
Customizable Service Creation
We have built our Ecommerce services right into the platform. You can seamlessly create and display your consultative services (Free and Paid) viewable on your platform for all to see and then display even more to those clients who have signed up and logged into the User View.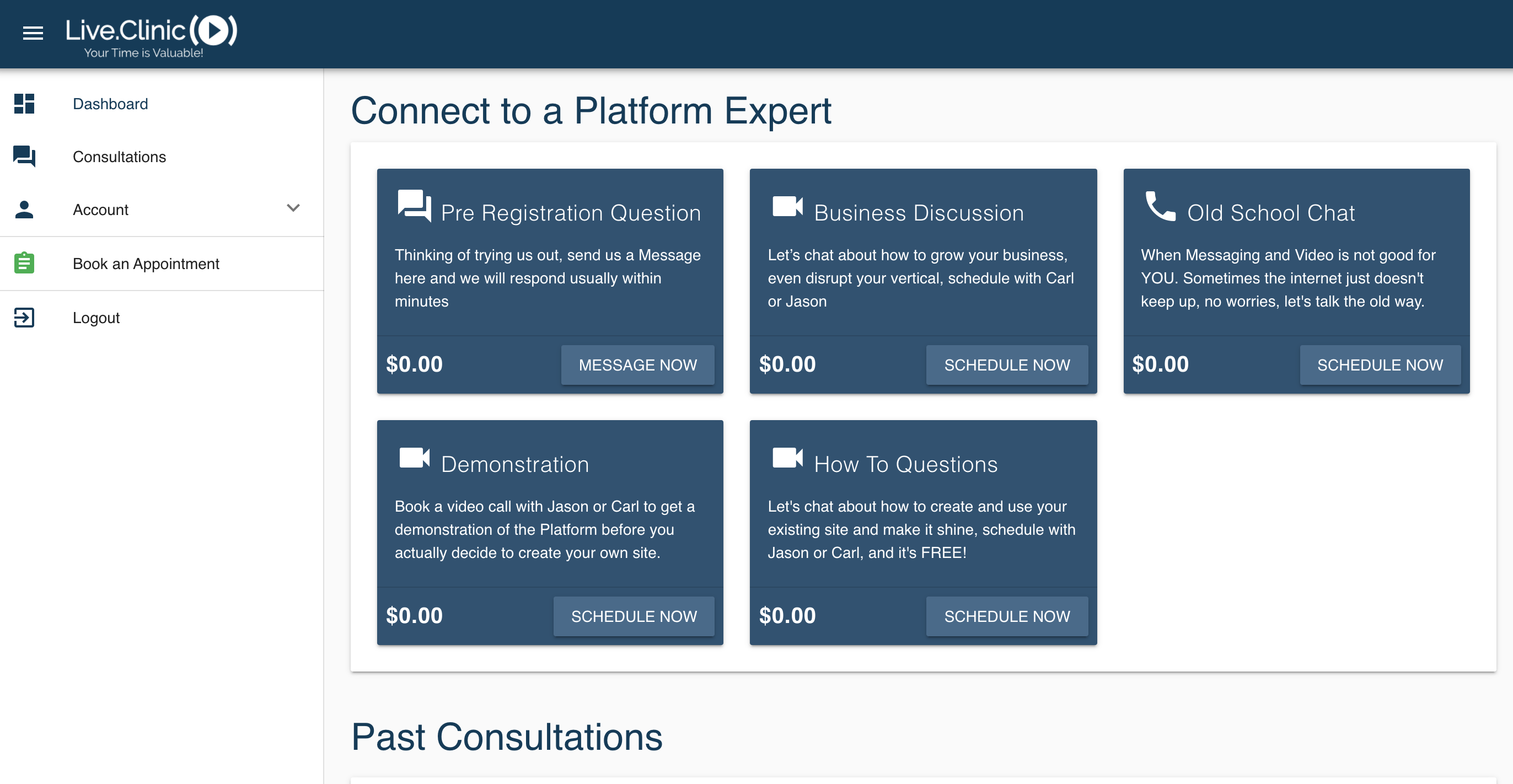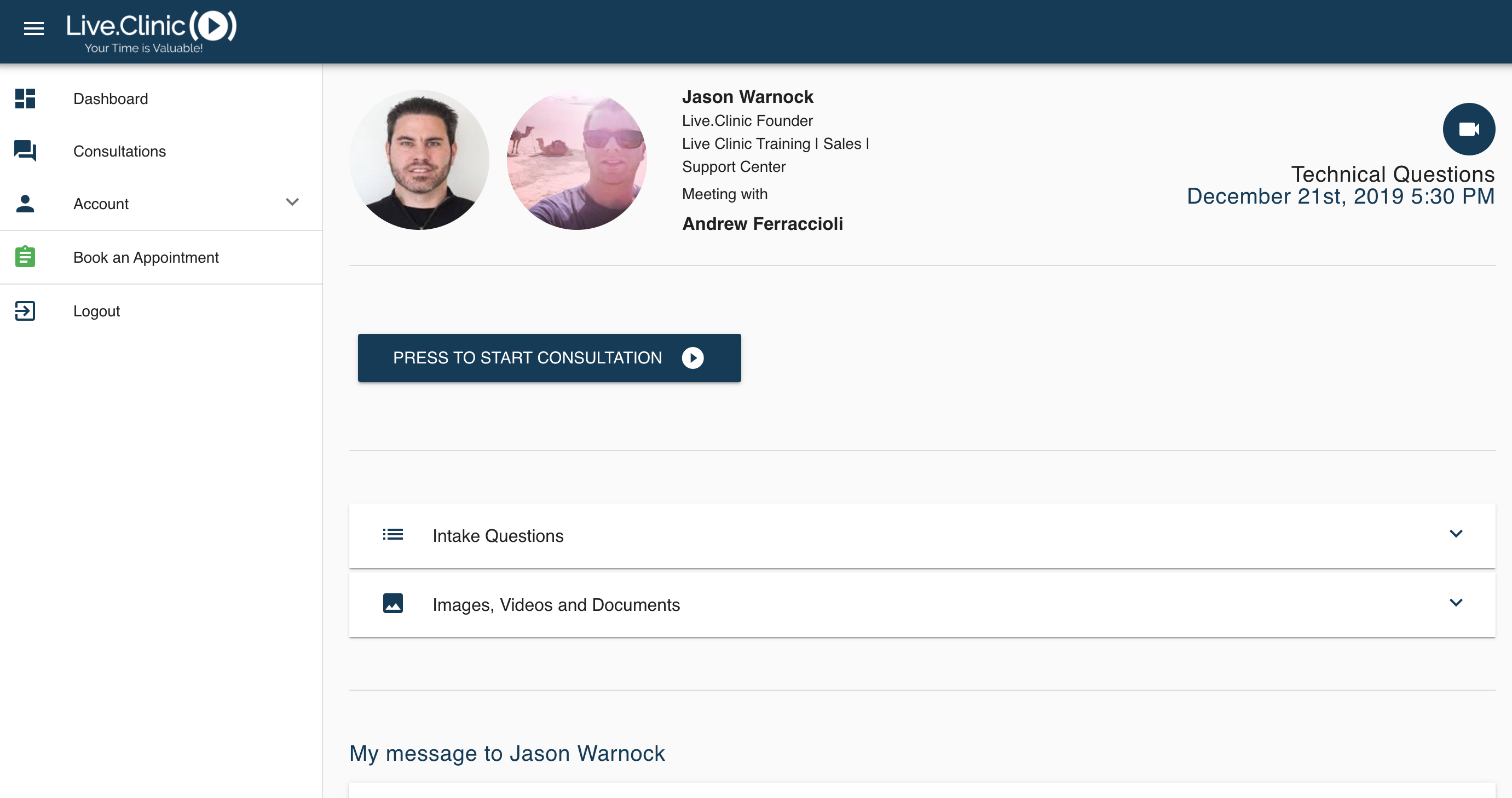 Digital Consultation Room
Our digital consultation room is where the client and professional are connected. In this room, a professional is able to see everything about the client before beginning the consultation, including their online consultation history, intake form questions, and pictures and images attached from the client. To begin the consultation with the client, the professional simply presses 'Start Consultation'
Video Consultations
Our video consultation feature is a highlight of our platform. A Professional can have a high-definition video call with a client!  Both parties can also screenshare at the same time during the session. The session can be recorded and is available for download by both the Professional and Client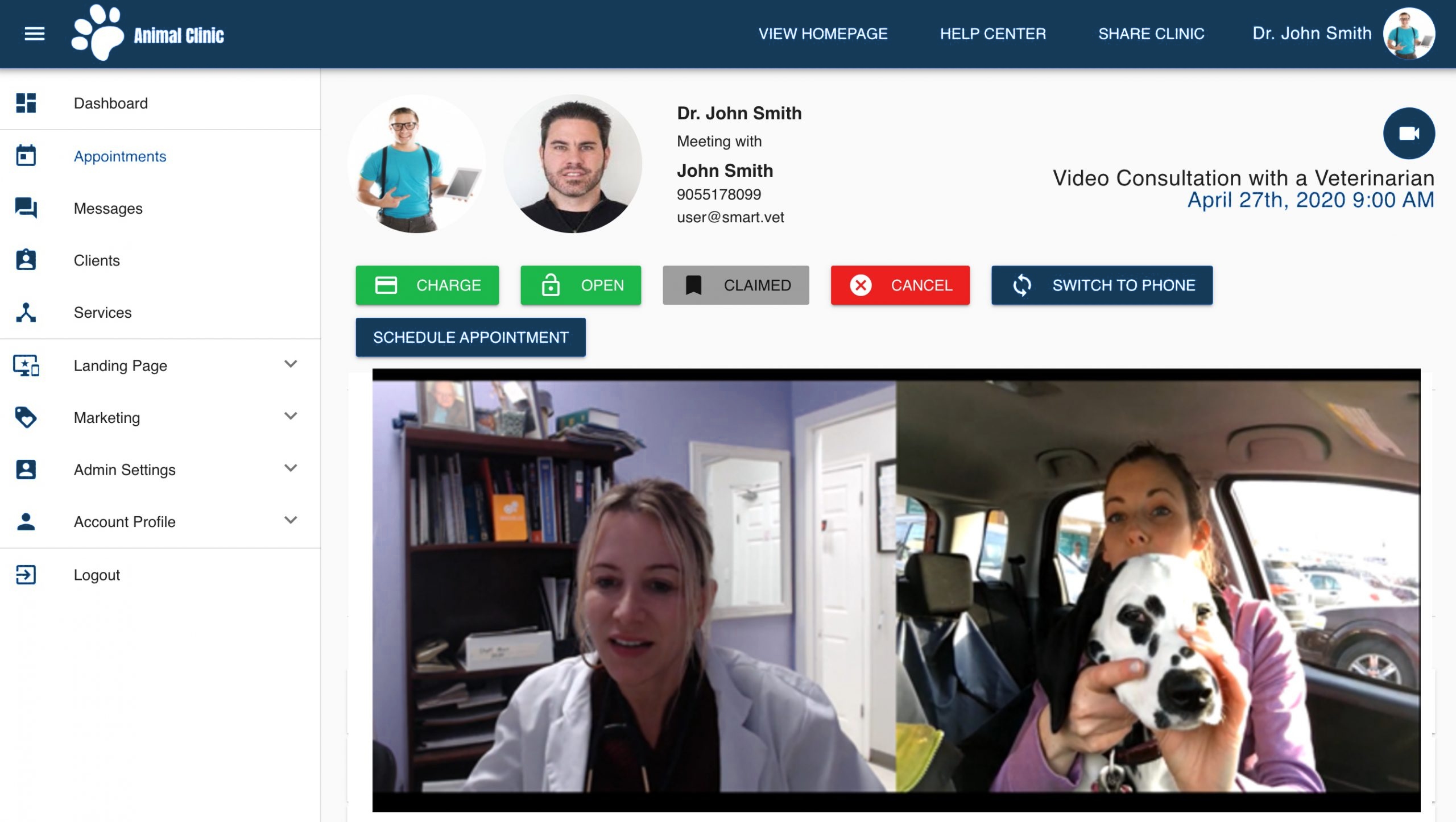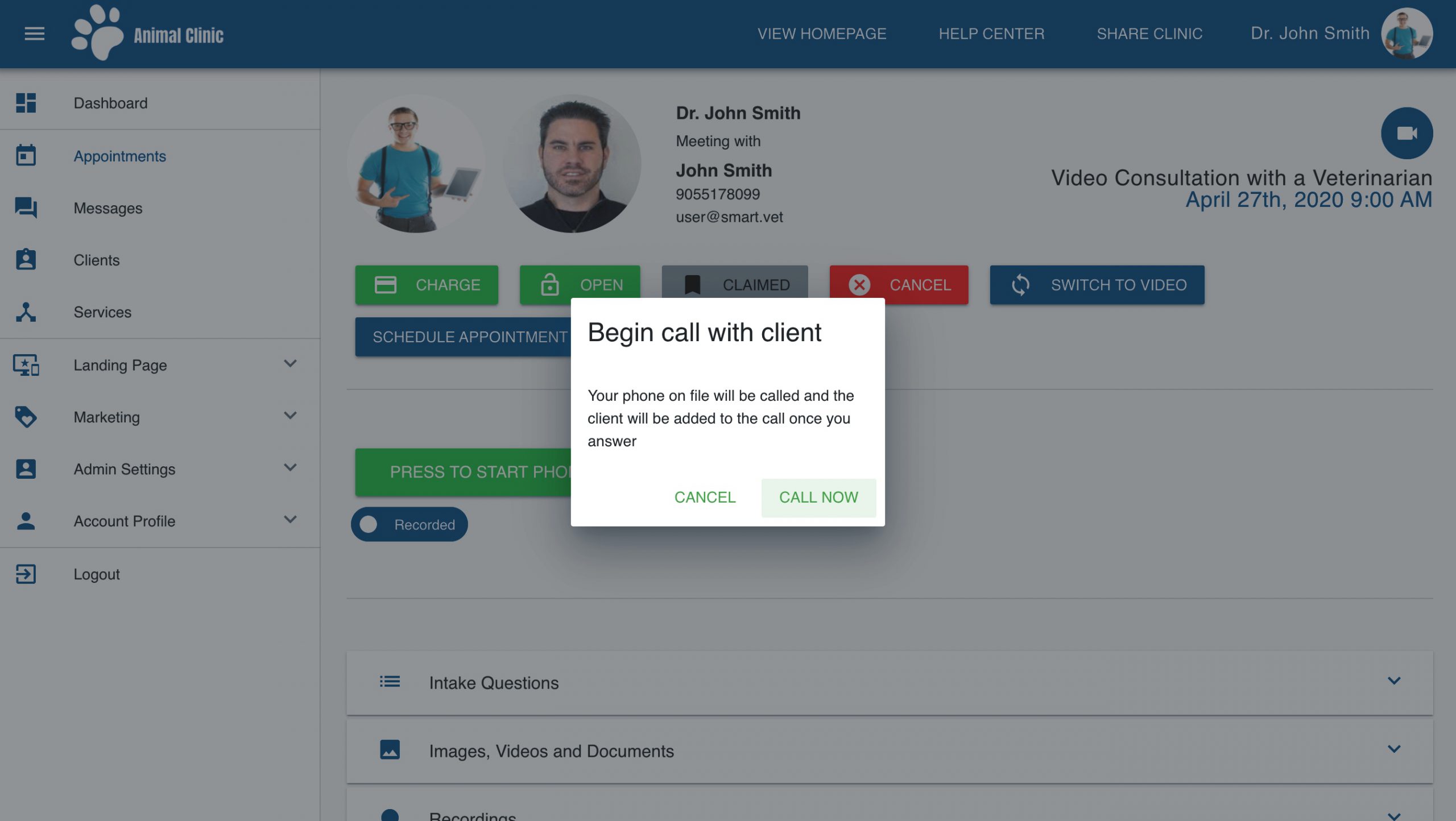 Phone Consultations
Our phone consultation option is perfect for pet owners not comfortable or equipped to do a video call. Once the Veterinarian clicks 'Start Phone Call', the system will automatically call the Veterinarian and Pet-owner, and bridge them together, no dialing needed. The Veterinarian's phone number is always kept private. Phone consultations can also be recorded.
Message Consultations
For less urgent concerns, we included the Message Consultation. Pet Owners are able to send your clinic a paid message about their pet concern that includes Videos, Images, and documentation that further describes the reason for their visit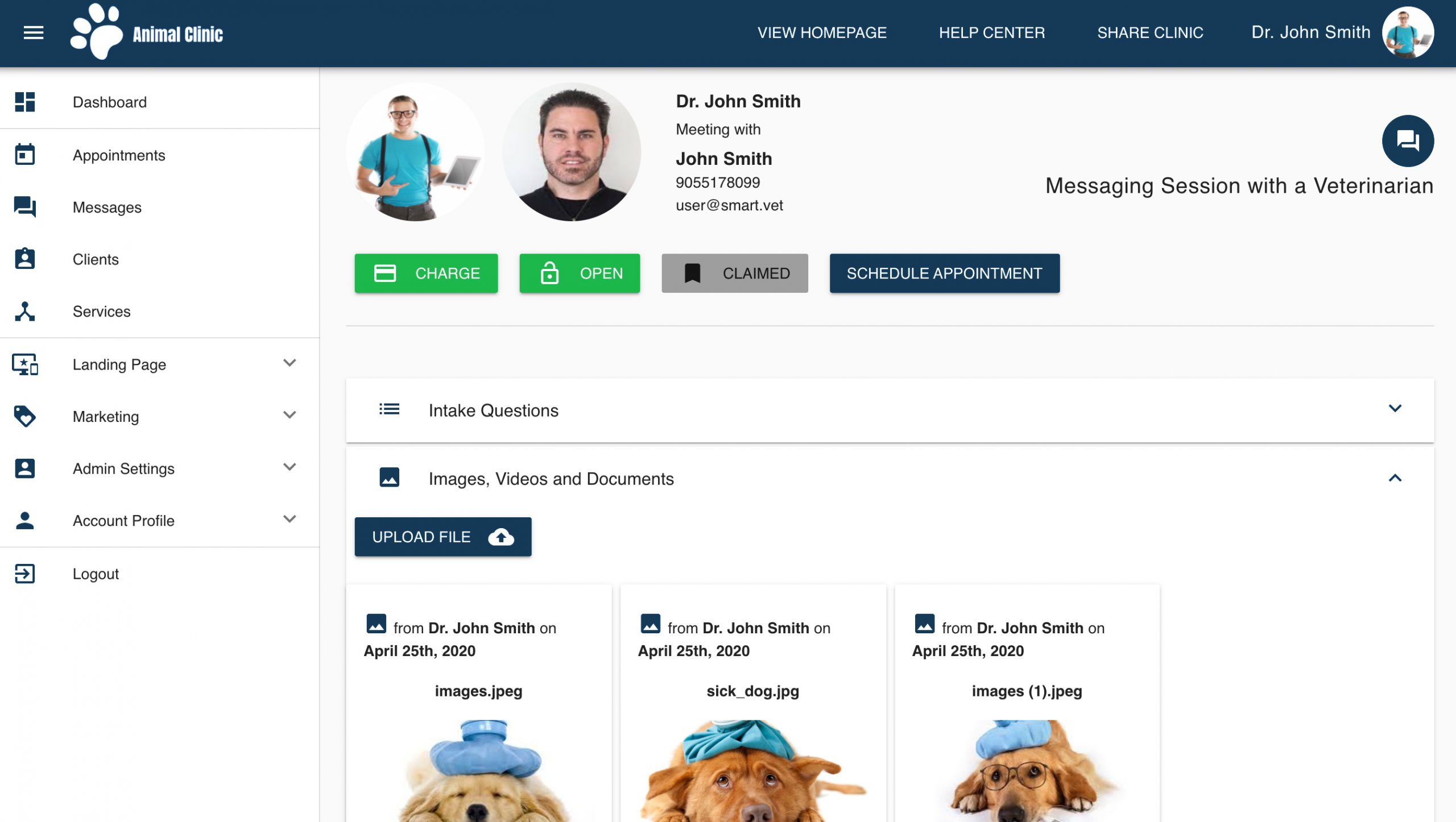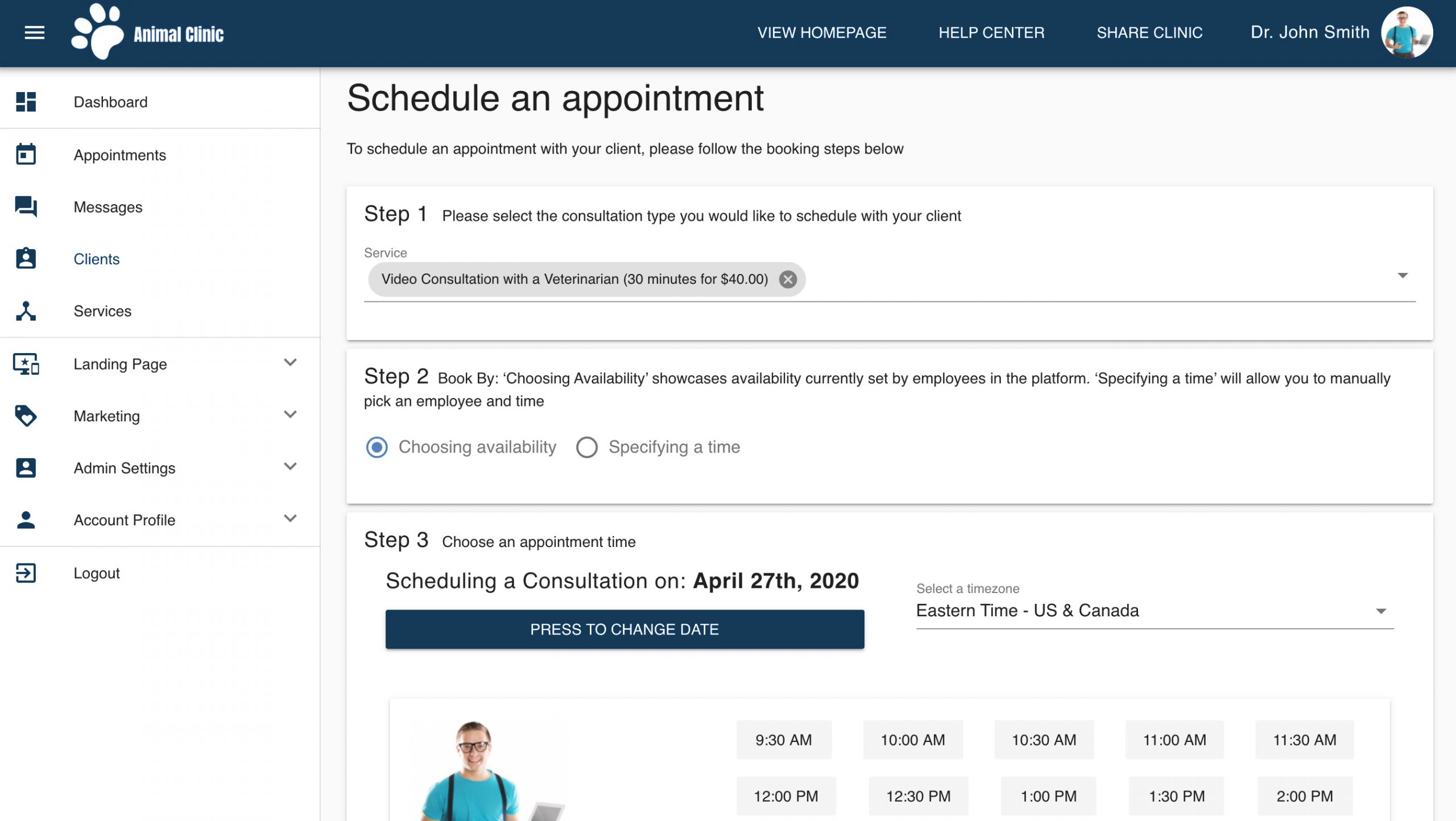 Schedule Follow-up Consultations
With our outbound scheduling feature, Professionals are able to schedule online consultations (Video | Phone) with clients. It's easy, a user simply specifies the consultation type, selects the staff member that will perform the consultation, the date / time and it's done. The client receives an email notification of the appointment, and has to pay for the consultation before joining.
Built-in Payment System
Our built-in ecommerce engine allows you to charge for your consultations. If you are charging consultations, the client is prompted to enter their credit card information into the system via the scheduling sequence. After the consultation is completed, the money is automatically charged to the bank account you've setup The system generates receipts for you and the client automatically. You don't have to charge for consultations, and if you're not, the clients are not prompted for payment during the scheduling sequence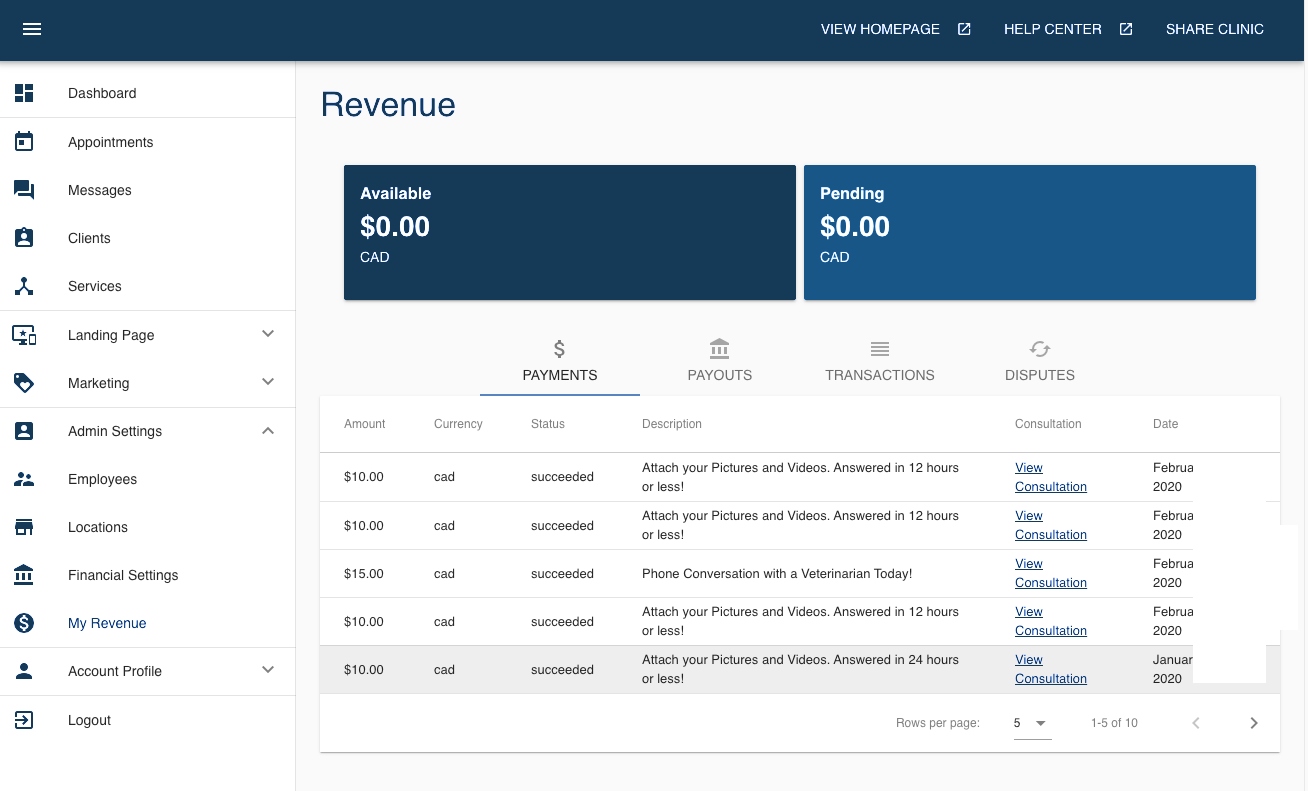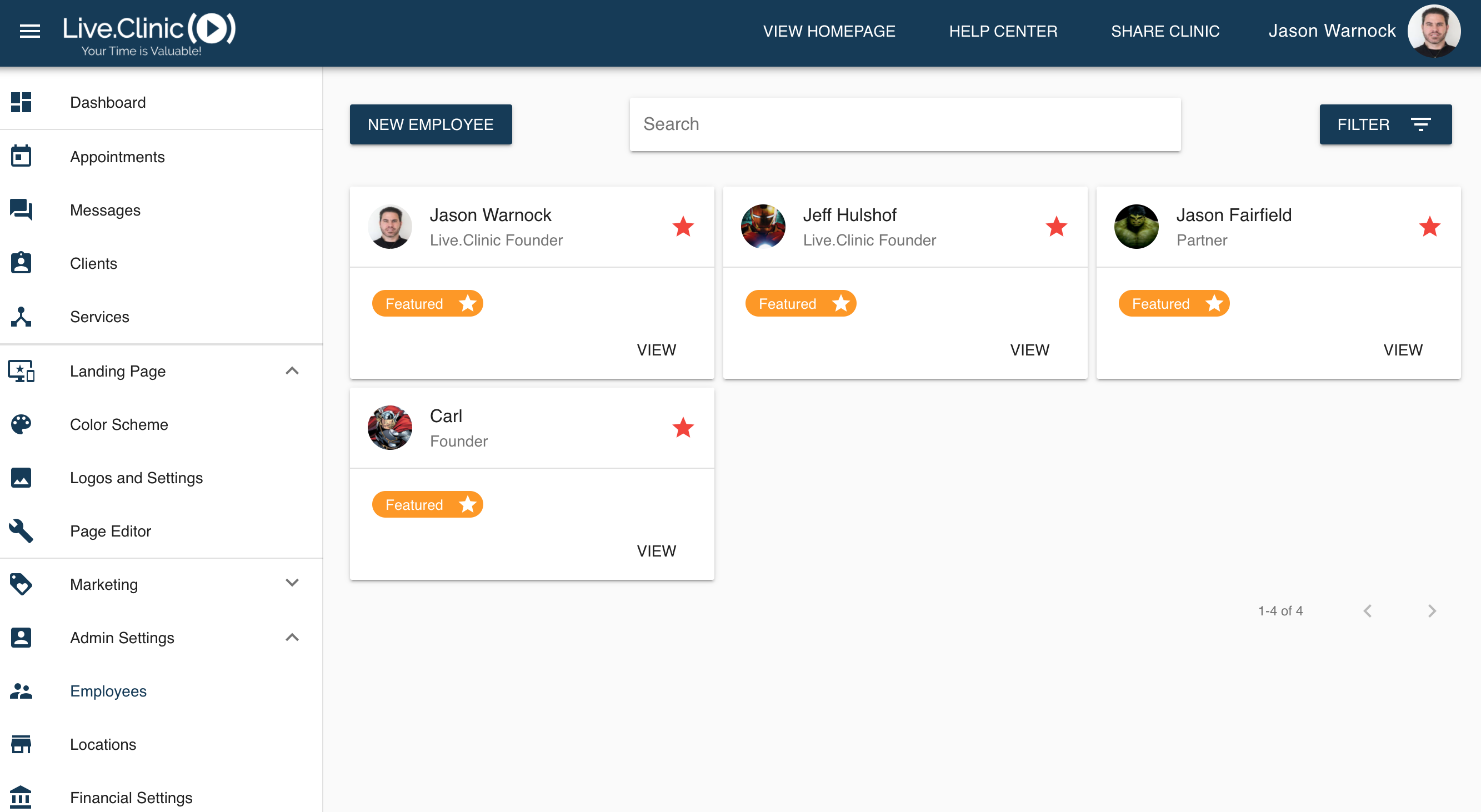 Employee Management
You can manage all of your staff members within the platform.   With our permissioning system, you can control access per employee to each section of the platform including, performing consultations, access to finances, landing page, services, and more